Front Office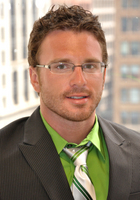 Sean Osborne
General Manager
Phone:
(630) 373-9913
E-mail:
On September 1, 2011, Osborne was named the first head coach of the DuPage County Hounds, one of the members of the Midwest Collegiate League, a summer baseball league in Chicagoland. He is entering his fifth season with the team where he now takes on the role as the team's general manager after four years of being the club's head coach.
Osborne attended Providence Catholic High School in New Lenox, Illinois, about 40 miles outside of Chicago. His abilities allowed him to partake in the Top Tier Baseball Club, one of the most elite amateur baseball organizations in the United States.
In 2005, Osborne's collegiate baseball career began as a member of the Mesa Community College Thunderbirds. At Mesa, Osborne participated in the 2005 and 2006 Junior College World Series and performed at a high level with a .347 batting average in the Arizona Community College Athletic Conference, which is a wood bat league. His Alma Mater MCC and former coach Tony Cirelli won the 2014 World Series this past season. 2 year Hound Drew LaComb was on that championship team.
In 2007, Osborne transferred to Indiana State University to finish his collegiate career where he met assistant coach Ben Caple. As a scholar athlete, his grit was on full display, as he set and still holds the school record for being hit by a pitch 40 times as a batter. The Sycamores recognized his leadership skills and went on to appoint Osborne as the team captain and recipient of the team leadership award. His former head coach Lindsay Meggs is now the head coach for the University of Washington in the PAC-12.
As a college player, Osborne spent two summers playing for the DuPage County Dragons, who played under the disbanded Central Illinois Collegiate League.
After graduating from Indiana State with a Bachelor of Arts degree in Sports Management, Osborne returned to Illinois to join the coaching staff as a varsity assistant at Lemont High School. In 2010, Osborne was hired as the hitting and catching coach of the Benedictine University Eagles where he started his collegiate coaching career. The following year Osborne was the graduate assistant and head junior varsity coach for the Robert Morris University Eagles. After two successful baseball seasons at RMU, Osborne received his Master of Business Administration with concentrations in management and second concentration in human resources. Osborne has spent the past three seasons now at Benedictine University and has been the catching and hitting coach while calling pitches each game.
A resident of Lemont, Illinois, Osborne is excited and proud to be working in his hometown of over 20 years. Osborne's father, Tod, helped found the Lemont Indians travel baseball organization. He has also been part of the Lemont Rockers softball organization for over 15 years. This is an exciting year for the DuPage Hounds and Coach Osborne as it is an opportunity to continue to grow his career from where his roots began and work with individuals from all over the country.